"Why I Titled My Album Spiritual Swagger"-----Silas Olayiwola Babalola, a gospel artiste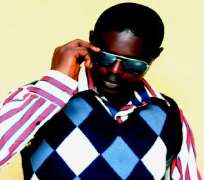 Silas Olayiwola Babalola, a gospel artiste who recently released his debut album
Can we meet you?
I am Silas Olayiwola Babalola, popularly known as 2prolifik. I am a gospel hip-hop artiste.
You recently released your album; how did music begin for you?
I started quiet a long time ago but officially I'd like to say it was in 2005. I wasn't a gospel musician then, though. The year 2005 was the first time I entered into a studio to record. Then, I recorded five songs on demo that were never released; but since then, I have remained behind the scene, doing other things.
You just said that among other things you were a secular musician, so why the change to gospel?
I discovered that I was given the talent of music for a purpose. When I joined my new ministry, I came to have a special relationship with God. It was so different that I realised that this talent is a way to reform and the best one could do with such is to glorify God and impact lives because you are going to be remembered by how you touched lives, not how much you made or the amount of material things you have. Before I realised this, funny enough, I had written over a thousand songs – I mean secular songs. So, when I discovered my purpose, I dropped everything and started writing again. To the glory of God, grace was released. I am talking about late last year. Grace was released so much that I have done a lot since then. I am presently not on a label, but I have an album and I have shot a video. This is my first album and I have people supporting me here and there. Recently, when I had a pre-launch of my album, people kept commending my effort.
What is the name of this ministry and how were you attracted to it?
It's called LoveWorld Ministry also known as Christ Embassy. A neighbour actually invited me to the church. He was always disturbing me to come with him to church and I told him that I had mine. I was attending God's Glory at Ketu. So one day he convinced me to attend their mid-week service, which I did. Believe me, it took just that service for me to know that it was where I wanted to stay. Don't get me wrong, I have been born again since 1994, but I never discovered my purpose. Its not all about being born again and going to church but your purpose here on earth. When I joined Christ Embassy, I discovered so many things, especially the fact that I am on this earth to touch lives not just to exist for myself. Like my pastor would say, 'when you solve problems, every other things you need will come'. So I believe that if someone is passing through emotional, spiritual or whatever problem, if he or she listens to my songs, he'll be touched.
But why did you choose this genre of music?
This is a hip-hop gospel album. As an artiste, I am also conscious of the fact that this is business. I studied my environment and discovered that I cannot only put out what I like or want. I have to be able to reach out to the people in anyway I can. I have songs where I blended dancehall and hip-hop, Afrohip-hop and R & B, et cetera. I have 10 songs and six of them are Rap songs. This is to let you know that that is what I represent.
Many young artistes like you choose to do secular music because of the commercial gain it brings. It is mostly believed here in Nigeria that gospel acts do not make as much money; what do you think?
When I started writing music, it was all about the passion. I started listening to Rap music at the age of 14. My elder brother, Yinka was the one who introduced me to it. The first time I wrote a song, I was broken-hearted and wanted to say something about it. So, along the line, I figured I could record it. I did that and four others. So basically it was out of passion and secondly, I thought I had to get money from it. But somehow, God has a way of making one stay on the right track. God wouldn't force you but still he knows how to do it. First of all, I didn't come into music because of money. I have heard people say gospel music don't sell but I have a unique message. My music is quite different from every other you have around –and that's not even the case. I have found out that there is no way you'll be in business with God and lose. It's not possible. It can only take time and I can stand that test of time. One thing is for sure, however, I am putting out something unique that everyone can relate to, not just Christians. I just wanted to do something that the listener will get carried away listening to before you realise that it is gospel. What will bring you back are the words. The percussions, strings and blend of music is something to listen to, as only the lyrics will make you know it is gospel. You can dance to it and feel the rhythm.
Do you sing in Church?
Yes I do. I am a member of the choir in my local church in Abule Egba.
How true is the notion that Christ Embassy church discourages artistes in its fold from associating with others?
That impression is totally wrong. Absolutely. Recently, I was talking to a representative of the LoveWorld Music and the person said that they have about five marketers in Alaba (International Market, Lagos) marketing their music. Get one of their albums and see the back. Tell me, how can they spread the gospel if they just make it an in-church thing? We have a unique message that the world must hear. So we are using every means possible to reach out to the world.
Being a member of Christ Embassy, I guess you sometimes hear people criticise your church?
Very well!
How do you feel when you hear this?
Well, one thing I have discovered is that if you are somewhere you are very excited about, it doesn't matter what people say. Like when I decided to title my album Spiritual Swagger I had issues with people. They said swagger is a street language and I told them that was the idea. Though I have a different meaning to it. So back to your question, it's not about what people say but about us. When we talk, they say we are bragging. Its Christ Embassy and other churches; we stand out because we are sure of who we are and know what we are talking about, because we are not assuming. The Bible says that God has given us the spirit of confidence, not of fear. So we are not afraid. They talk the talk and do the walk.
Tell me about your family?
My dad died when I was six. My mum presently pastors a church. Its called Christ For All Chapel. I never had any big challenge while growing up. My mum has this believe that she has raised us well. She believes that whatever you decide to do has to be from the Holy Spirit. Though when I was growing up and representing my school in music and partying a lot, my mum was not happy. She siezed my mixed tapes, about 70 of them, my clothes and boots. She wanted me to face my studies. But now she is so happy and proud of me.
Your mum is pastoring a church and you are not attending it?
I am a grown man (laughs). I am in my early 30s. Old enough to make my decisions. She feels that way too and doesn't have any problem with me attending another church. All she cares about is that I am doing well. If I am attending Christ Embassy and discover my purpose there, that's the church for me.
What's your opinion about the current situation of the music industry in Nigeria?
Well, there is a whole lot of negative and positive things going on in the industry. But as somebody who has the spirit of God in him, I don't see myself being controlled by those things as piracy, record labels, et cetera. The grace of God have worked for me till this point so I know I can survive. As a matter of fact, I am a survivor and an achiever. The industry is doing well and now that I am here, I'll make a lot of difference.
Why did you choose to call your album Spiritual Swagger?
I checked the meaning of swagger in the dictionary and discovered that it meant arrogance. So I related it spiritually. I am arrogant to the Devil and when you declare words like the lord is my shepherd I shall not want,' or No Weapon Fashioned Against Me Shall Prosper,' those are expressions of arrogance to the devil.