MY LIFE IS EMPTY WITHOUT MUSIC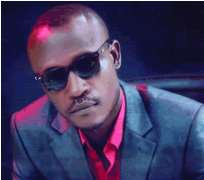 Andrew
Many artistes dread piracy but Andrew Chukwu, dancer and vocalist believes that just as it denies artistes their well deserved earnings, in some other ways piracy puts money in their pockets. As a result of this, the artiste has vowed not to chase after pirates. Chukwu, one of the dancers that gingered the swagger at the Benson and Hedges dance hall show, dropped a hit single in 2001 with a video entitled, Taxi Driver. Now back in the groove, the John Player singer, who believes life is nothing without music, speaks on his career. Excerpts:
Music and massage
Now, I have two singles, Asa Baby and My Darling. Currently, I'm planning for the videos of these singles, which will be released in November. They are highlife songs that tell a story about a beautiful girl. Asa in Igbo signifies beauty. So, I'm trying to express my feelings to the Asa Baby. The message is about love. Mine is hip-hop highlife or hip-highlife. DJs are already blasting the songs in clubs
Motivation
The music industry is improving and there's money in the music now than ever before. Artistes of today make more money than artistes of old. But then I am not all about money. I love music. I cannot do anything without music. It's in-born. I find life empty without music. It runs in my family. Well, I'm from a musical family. My younger sister is a gospel artiste. My mum sang in the church choir in her days. So, I can say that music is in the family. And I cannot do anything except music. That's why I left music and still came back to it.
Vision
For me, it's music for life. I do not have the intention to stop singing again. I'm taking it all the way because it's inside of me and there's nothing I can do about it.
Between old and new artistes
Musicians of old made sense when compared to what we have today. They have good message and rhythm. Only a few of the new artistes make sense or have something noteworthy to sell out to their audience. But because fans want street music, a good number of them do not care about lyrics and meaning. They just want to dance, message is not their concern. Secondly, the marketers want commercial songs. So, the artistes sing pangolo music just to make money.
Highlife lovers
Contrary to the belief that my kind of music is fading, it is not. And I'm not just talking of pure highlife. Now, we have modern highlife like that of G-Martins and P-Square. It's called hip-life and it cuts across the young and old. Hip-highlife has fans and they are matured, and that's the kind of fans I'm going out there for.
On piracy
Piracy somehow favours up-coming artistes because when they pirate our songs, they help us spread it even beyond the country. Sometimes, before your full album comes out, you could get shows outside the country. I know some artistes who don't have full albums but get shows abroad. So, pirates move your music out and spread it even without you knowing. If you go to radio stations, they can ask you to pay for publicity but pirates give you that for free. Pirates indirectly give us publicity. We cover the loss to piracy in shows. They pirate your work and give you publicity; the publicity brings shows from where you make up for your loss to pirates. Therefore, I will not waste my time fighting pirates.
Role model
My role model is Sunny Neji. I love his music and his style. He is different from others and his music is original. I'm original too.