Lull in Nollywood opens new vistas for screen stars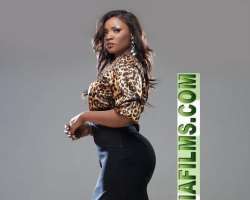 The once-thriving Nollywood has nosedived, in terms of the fortunes that accrue therein to producers, actors and other stakeholders. Many screen idols have moved to something new, even as some of them still pick one or two roles in-between other means of survival, reports SAMUEL AWOYINFA
The last two years cannot be said to be cheering for actors and actresses in the Nollywood. In fact, the lull which has kept the industry on its knees began in 2007, and those among them who could see the red signal, began to rediscover themselves.
In other words, they began to develop other talents they have, soon as the movie roles began to dwindle.
Many factors were responsible for the sudden comatose nature of the once money-spinning industry. Apart from uncoordinated number of movie releases, identical and monotonous storylines, works that lack technical depth, recycling of characters among others, the economic downturn did not help matters.
In a particular week, not less than 15 movies were churned out, and almost half of those works dwelt on the same theme. Then if it was romance that caught the producers/directors fancy, the market was saturated with love stories and on a large scale, same characters were featured in such works. At a time, it was the epic craze, in which characters wore weird costumes ranging from sacs to animal skins. Again, movies which celebrated rituals and cultic groups equally had its turn. For the romance movies, lead roles were ether reserved for or rotated among these Nollywood 'fine boys' and 'fine girls.' Those who benefitted from the romantic binge included such names like Ramsey Noah, Jim Iyke, Desmond Elliot, and Muna Obiekwe.
Others were Mike Ezuruonye, Genevieve Nnaji, Ini Edo, Omotola Jalade-Ekeinde, Uche Jombo, Chidi Mokeme, Bob Manuel-Udokwu, Emeka Ike among others.
The Yoruba movie genre, which some three years back, bombarded the National Arts Theatre,Iganmu, Lagos, with their movies, recording Box office successes, have also gone on a slow drive. The factors which hit the Nollywood were not too different from that which hit the Yoruba movie genre.
Some new producers are emerging among the emerging stars, such as Ini Edo, Funke Akindele (Jennifer) among others, but they are still far between. Some of their works are still being bankrolled by marketer-producers, who, most times dictate the direction of the movies and characters that they believe, rightly or wrongly, could sell the works.
While some of them are still managing to produce one or two works every six months, some producers/actors have since diversified. Some are brand ambassadors, some have gone into music, while some others have embraced business.
Those who are currently reigning as Glo ambassadors with mouth-watering rewards are ardent role interpreters such as Rita Dominic, Mike Ezuruonye, Jim Iyke, Ramsey Noah, Ini Edo, Chioma Chukwuka, Monalisa Chinda among others.
And those who are the faces of some other brands include people like Kate Henshaw-Nuttal, who anchors the Onga cuisine on television. Among those who have created brands out of their star status is Bukky Wright who now has a clothing line with her signature.
The diminutive duo of Aki and Paw Paw, are reported to be investing in properties, while they still play the roles when and if they come.
Two other screen goddesses, Omotola Jalade-Ekeinde and Genevieve Nnaji, have since embraced music to further expand their creative endowments. To show that she means business, Omotola has followed up her first album with the second, which was officially inaugurated in Lagos last month. She also has beauty spa.
Besides, many of our screen stars have added business to their acting prowess. While some are now auto dealers, some have beauty parlours and spa, while some others transverse Dubai, Europe and America buying things to sell back home.
Among those who sell automobiles are Tonto Dike, Bolaji Amusan (Baba Latin), and Rotimi Makinde.
The lure of politics has attracted some of the big names in the industry. Most prominent in this class is handsome actor, Richard Mofe-Damijo, who is now Delta State commissioner for Tourism. Comedian/actor, Okey Bakassi, is one of the Special Assistants to Governor Ikedi Ohakim of Imo State.
Currently, both Prince Jide Kosoko and Kanayo .O. Kanayo are warming to represent their constituencies in the House of Representatives.
While reacting to the issue of the lull in Nollywood, President, Actors Guild of Nigeria, Mr. Segun Arinze, tells our correspondent on the phone that the lull is not perculiar to Nollywood as he argues that even Hollywood has its low times.
"Lull happens everywhere. It is a cycle, it goes up and down. Even Hollywood had had its own share of lull in the past," he enthuses.
Arinze says he sees the diversification as a good omen for the industry, adding that the fact that big names in the industry are moving into production, music and other areas, offers the up and coming actors the space to operate.
He however does not feel despondent about the downturn in the fortunes of Nollywood, he believes the Nigerian movie industry will bounce back better and stronger than before.
"This lull is a period we are using to re-package what we are doing, and I see the industry bouncing back stronger and more viable than before," he adds.
The out-going president, Association of Nigeria Theatre Practitioners, Prince Jide Kosoko, also confirms that many actors are diversifying, but he sees the creative aspect like music and production, as extentions of the movie industry itself. "If you talk of our people going into music, you should know that music is part of theatre and likewise production is also an extension of the movie industry," he submits.
Kosoko who also hints about his political bid in the next dispensation says he has his eyes on picking a ticket for the House of Representatives. He stresses that with the exposure he has got over the years and his invaluable contribution in his chosen career, he believes when he gets to the Lower House in Abuja, he will not only influence policies to favour his constituency but the nation as a whole.
"With the experience and exposure I have garnered in my chosen field, I believe this has placed me in good stead to be able to influence policies to favour my constituency and the nation as a whole," he enthuses as he ends on a patriotic note.
However, some popular television drama series such as This Life, Family Ties, Kamsons and Neighbour, among others have provided avenues for those actors/actresses featuring in them to make some money for their efforts.
Besides, the smart movie producers are embracing sponsorship deal with blue chip companies in which they either bankroll or make some financial contributions in the production of their movies, in order to project these companies' products/services.