MPS AS NEC MEMBERS: BILL SCALES SECOND READING IN HOUSE * FIRST READING TAKEN IN SENATE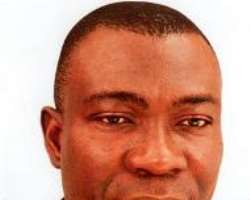 'Let me say that this bill does not contain any clause which seeks to make ministers delegates and it is not designed to damage democracy in Nigeria but to promote it. The constitution gives the National Assembly power to make laws and regulate the activities of political parties,' Maduabum said.
Nafada however refused to allow further debate and put the question on whether the bill be read for a second time or not, and the House unanimously voted in affirmation.
In the Senate, a similar bill sponsored by Deputy Senate President Ike Ekweremadu and forty three other senators was yesterday read for the first time. The Senate version is proposing to expand the NEC of parties where presiding officers and all chairmen and vice chairmen of standing committees in both chambers of the National Assembly are to be NEC members of their various parties.
If the bill is passed, all senators will be automatic NEC members as every senator is  either a principal officer, chairman or vice chairman of at least one of the 52 standing committees.
In the House, the bill has been referred to the House joint committeeon Electoral Matters, Inter-Parliamentary Affairs and Justice for further legislative action.
A principal officer of the lower legislative chamber who spoke to Daily Trust on condition of anonymity said, 'The bill seeks to water down the influence of individuals in all political parties by extensively enlarging the NEC so that powers of the party will not be in the hands of few people who in turn use it for their selfish reasons. We are trying to deepen democracy and a public hearing would be conducted on it.'If it scales through, all 270 PDP members of the House of Representatives and all 88 PDP senators will automatically become members of the party's NEC, thereby replacing the current largest bloc, state branch chairmen and secretaries [74 in all] and the governors, 28 of them as at now. The PDP federal MPs, 358 in all, will also multiply the membership of the PDP NEC four-fold.