DIVORCED? NO, MY MARRIAGE IS INTACT – NOMORELOSS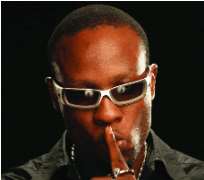 Nomoreloss
Olumuyiwa Adebosho popularly known as Nomoreloss has carved a niche for himself in the entertainment industry with his hit tracks Iyawo Asiko and Let them Say. The Ogun State University Economics graduate, who was a judge at the just concluded MTN Project Fame, opens up on sundry issues, not leaving out the rumour in town that his marriage had collapsed. Enjoy:
Beginning
I was a comedian before venturing into the music industry. Initially, my fans were surprised to see me singing so it was challenging for me to gain my comedy fans as a musician. It took them nearly two years to realize that Nomoreloss, the comedian is now a singer. In fact, the feedback from my fans wasn't encouraging because they were full of surprises seeing me as a musician and not a comedian because I started comedy as a Hausa man. So, whenever I speak English, they give me a surprise admiration.
Latest project
Currently, I'm working on a double album, which will be my 3rd and 4th albums. My first album was entitled, Inspired while the second album was entitled, Let Them Say . They were released under my label. I decided to work on a double album to create an avenue for the upcoming artistes to discover themselves. My 3rd album is the best of my work while my 4th album didn't gain recognition.
As a judge on Project Fame
God in His infinite mercies made it possible for me to be one of the judges at the finals.
The executive producer discovered that I was so passionate about the show, so he approached me to be one of the judges. Also, I had what it takes. I will forever be grateful to the producer for giving me such an opportunity to excel.
Final verdict
A lot of people got upset about the manner in which the verdict was announced. They could have given the power to announce the final verdict to the judges and not make it an SMS driven decision. People felt it was an unfair advantage given to the ones who didn't have the talent. But then the show is still growing and I strongly believe it would get better.
On Chidinma Ekile, the winner
I think most people even got upset because I didn't have a favourite among the contestants. I wanted my heart to agree with the best contender. Chidinma has a wonderful voice with a very nice composition. In fact, she is gifted and I think God's purpose for her life has being fulfilled through Project Fame.
Life after Project Fame
My major goal is discovering talents as well as helping them to get to their peak. I'm successful so I want to help the young ones actualize their dreams because it's my passion as an entertainer. So, life after Project Fame would be giving adequate attention to my management company. Though, I may have surprises for you in the next edition of Project Fame with some of the artistes you may be seeing on stage.
Long break after last album
I have being very busy trying to set up my studio to a standard. Music is seasonal so you need adequate structure that will support you after the fame is gone. So, I have being busy working with my partners to set up a business I'm so passionate about not because of the monetary gain but for the love of it.
Not hard up
There is always an assumption whenever you decide to stay low, people misinterpret it as been hard up or that things had gone wrong. The wisest investors in the world don't throw money on the street or blow trumpet because I'm not that kind of person. I make a decent living from what I do. I'm not an arrogant or a proud person. I have set my goal which is discovering talents before Project Fame came. Project Fame only added values to my purpose, but it was not the definition of my riches.
Still a comedian
I have not dropped comedy. I still do MC at events. People know me well as a wedding singer especially after my hit single Iyawo Asiko. I decided to write more R&B songs that are more appealing to matured audience. Weddings have been sustaining me because there is always a wedding on Saturdays.
On comedy business in Nigeria
Comedy is a very lucrative business but I don't want to confuse people about my brand because I don't just want them to see me as a stand-up comedian but an entertainer.
Assessment of the entertainment industry
A lot of practitioners are no longer passionate about entertainment and this is affecting the growth of the industry. They see entertainment as a job not a passionate career. I think when they accept it with passion, it would get better.
On my wife, Abiola
I was at home relaxing with my precious wife, Abiola during the independence holiday, and she was really happy to spend quality time with me though, she doesn't like me staying at home regularly because she feels I should be at work doing something to sustain the family. Abiola is a very active woman who has being a source of inspiration to me.
On marital life
It has been a discovery and I had to applaud my wife for her understanding. When I get upset she tries to calm me down because I'm a very temperamental person. In fact, I depend on her advice because she could see things I wouldn't see. Women are deep thinkers and very observant. My wife is an adorable woman with a good sense of dressing. She also wears tattoos. I see her as my girlfriend not just my wife. We club together, play video games together and all these are adding spices to our union.
No problem with my wife
I don't have any problem with my wife. In fact, we are having a wonderful union as couples and she is also my business partner. She is my online assistant so where exactly did you get the story that we have broken up? Because you don't see us together does not mean we are separated. My wife needs some rest as a pregnant woman. People are just busy spreading lies about us without proper research.
How I cope with female admirers
I treat them with a lot of respect because I don't know where we would meet tomorrow. I try to treat my female fans politely as a married man and I let them know the boundary I wouldn't cross as a married man.
Advice to upcoming artistes
They should compose their songs with originality so people could get the best out of them.