FABLES, LIES, INNUENDOS: IN RESPONSE TO GREGORY COPLEYS'S GLOBAL INFORMATION SERVICES ARTICLE RE: JONATHAN'S BRIBERY CLAIM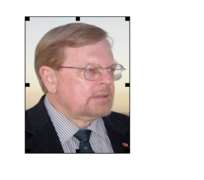 Let it be known that Gregory Copley is a right wing, ultra conservative, racist bigot whose views are so radical that one wonders whose planet he lives on. This Australian defense contractor who masks his activities under the guise of a publisher, analyst and strategist heads an obscure right-wing American outfit called the International Strategic Studies Association (ISSA) among others. Don't be fooled by his recent insane and absurd analysis. Mr. Copley's allegation that President Goodluck Jonathan is paying each delegate to the People Democratic Party primary election $13,000 is mischievous, fabricated, filled with smoke and mirrors, innuendos and intellectual sleight of hand, the objective is to inject an international influence into our electoral process and deny the Nigerian people the right to choose who will lead them come 2011.
The Late United State President Dwight Eisenhower warned the American people of the likes of Gregory Copley and his outfit. The late President made a clarion call to the American people, and to appraise them of the present and future of the military-industrial complex. Eisenhower warned of the dangers of "undue influence exerted by the military-industrial complex'. He cautioned that maintaining a large, permanent military establishment was new in the American experience, and suggested that an "engaged citizenry" offered the only effective defense against the "misplaced power" of the military-industrial lobby. Copley does not care about Nigerian democratic well being but how and who is willing to buy ammunitions from him. He has been and is still a big part of the military industrial complex around the world and most especially countries in Africa.
In late 1977 the citizens of Miami Beach in the United States in response to Late President Eisenhower clarion call chased Gregory Copley and his company out of their city when he planned to hold an international arm bazaar. This man like his fellow countryman Rupert Murdoch of News Corp owner of Fox News an outlet that is sowing the seed of racism and hatred in America don't care about anyone but profit and dominance of the less privilege in our society. Copley displayed his racist side when he stated that the United States election of Barack Obama the first black United States President will bring down all that the United States stood for. Julia Gorin in her article America Longing to be Average filled wrote, "I won't even get into the racist implications of the fact that Americans wishing to see America get knocked down from superpower status have chosen a black man to do it. Instead, I'll get to my main point, based on one particular sentence from Copley: "What Obama now fails to realize is, that having emasculated US strategic projection and coercive authority, other states no longer need to listen and comply. This situation will [become] increasingly evident…"
Copley while dabbling into Iranian politics drew a serious condemnation from the opposition party when he described Assad Homayoun a known revolutionist as a key leader of the Iranian opposition. Mr. Homayoun was one of the most faithful servants of Khomeini. This shows how confused and mischievous Copley is.
Copley and his organization were also brought into disrepute when he tried to influence the Somaliland presidential elections. Copley's analysis regarding the country's election was referred to as baseless and without root in neither fact nor reason, that it is at best laughable, if not downright juvenile, irresponsible and defamatory. Copley's article entitled "Somaliland Presidential Election…" was also described as mudslinging that will do little to cause any real consternation among the people. And that it will also not distract the voting population from the serious task at hand.
In September 2003, Mr. Copley in his usual method of operation castigated the respected Mr. Ashdown former leader of the British Liberal party who was then the United Nations High Representative in Bosnia and Herzegovinia during the Balkan crisis, for his support of a report that held General Raddko Mladic responsible for genocide of Bosnian Muslims. Copley's ultra radical and bizarre analysis reported that the atrocity was committed by radical Islam, which was later adjudged wrong by history. General Mladic has been indicted by the UN war crimes tribunal on charges of genocide and other crimes against humanity - including the massacre of at least 7,500 Muslim men and boys from the town of Srebrenica in 1995.
Also during the Iraq war Copley did not hide his zeal of profit making from the death of the innocent. He called Hans Blix the respected ex-Chief of the United Nation's International Atomic Agency a liar because of his independent and fair assessment of the existence of weapon of mass destruction. We all now know that there was no weapon of mass destruction in Iraq.
Finally, Copley when caught of his tell tale analysis and report alleging that Turkey had used Greek Cypriot prisoners captured in the 1974 invasion of Cyprus as guinea pigs for chemical weapons experiment conceded that he had no concrete evidence supporting his allegation. Till this date he has refused to apologize for his selfish analysis.
Felix Ayanruoh Esq. is at [email protected]

Disclaimer:

"The views/contents expressed in this article are the sole responsibility of

thewillnigeria.com

and do not necessarily reflect those of The Nigerian Voice. The Nigerian Voice will not be responsible or liable for any inaccurate or incorrect statements contained in this article."
Articles by thewillnigeria.com