COMMUNITY THREATENS TO SHUT DOWN SHELL PETROLEUM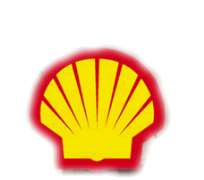 Tension is building in Egbemagalabiri community of Ekeremor Local Government Area of Bayelsa State over the refusal of the Shell Petroleum Development Company (SPDC) to clean up the oil spill that occurred in the area.
The people of the community were also planning to take up arms against the oil giant for its failure to implement agreements contained in the Memorandum of Understanding (MoU) it signed with the community.
Sources in the community told Daily Sun that any moment from now, the people are likely to shut down SPDC operations in the area to press home their demands.
Investigations revealed that after the spillage, SPDC officials who were in the community to assess the damage insisted that it was an act of sabotaged.
They were said to have appealed to the people of the community to be patient as the repair would not be immediate as many of them envisage.
But at a meeting with officials of SPDC and the state Ministry of Environment, the people of the community rejected the claims of SPDC and demanded that the spill site be evacuated, while the pipes were tested to determine the actual cause of the spillage.
According to the representatives of the people, that was the only way the community would be absolved of any blame and forced SPDC to pay compensations. The youths of the community were said to be irked with the empty promises of SPDC to clean up the site and had decided to take action against the oil company.
The Chairman of the Community Development Union, Mr. Franklin Simon Bilabiri, who confirmed the rising discontent among the indigenes of the community over the alleged double game engaged in by the management of the SPDC, said only justice could placate the people of the community.
'The peace of the SPDC in its operations in the community is becoming temporal. They have started gathering men of the JTF in the area but they will fail. The peace achieved in most oil producing communities is caused by the deliberate effort of the people and by the GMoU.
'But in the case of the community, some staffers of the SPDC were trying to kill the GMoU. SPDC engage in divide and rule policy. How long will they continue? These people always cause problem to make themselves relevant and justify their positions to get away. Until these persons are known, the SPDC operations are at risk. Right now, they should be thankful to the GMoU concept' he said.