OWUMI DISMISSES NNAJI'S PETITION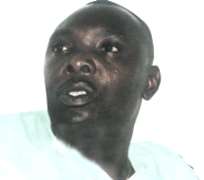 Owumi
Nigeria Premier League (NPL) Chairman, Davidson Owumi, has dismissed the petition written against him by Barrister Ray Nnaji as a non issue.
'I was invited that somebody wrote a petition against me. Ray Nnaji wrote that the Club Owners Association that I headed was an illegal association, that the NPL under Oyuiki Obaseki was paying huge sums of money to an illegal association,' Owumi said.
'I was never arrested or handcuffed as some section of the press said in screaming headlines, I was only invited to come and give my own side of the story and after I cleared my self that the Club Owners Association is not an illegal body, I was allowed to go and preside over my board's meeting'
The Enugu Rangers'former chief executive officer said his invitation by the anti-graft agency was a routine invitation. 'Normally, if a mad man on the streets writes a petition against some one, the EFCC must respond and invite the person to come and give his/her side of the story.'
The former chairman of the Club Owners Association said he had become an obsession to Ray Nnaji. 'Ray Nnaji has been fighting me for about four or five years ago, he has even taken me to ICPC before. He has petitioned everybody that matters about Owumi, but I am not going to give him any-eminence' Owumi was Rangers CEO from 2002-2006 during which Rangers had its most recent successes in Nigeria and African football, playing both in the CAf Cup and Champions League.
'The record is there for all to see, we achieved what we achieved that time with the leanest allocation from the state government. The record after I resigned is also there for all to see, even with better funding, Ray could not achieve anything as my success.'