Why Nigerians embrace African Magic –Zack Amata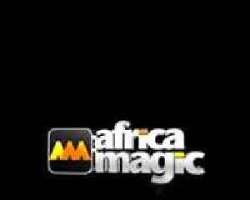 Popular actor and producer, Zack Amata has lamented the infiltration of the Nigerian showbiz market by South Africa. He blamed the situation on failure by the Nigerian entertainment industry to realize its worth.
On why the South Africa Digital Satellite Television (DSTV), popularly known as African Magic, has gained this popularity in Nigeria, Amata said indigeneous producers have failed to live up to expectation.
He said besides, Nigerian actors and actresses are not paid well , hence, DSTV cashed in on that to penetrate the local entertainment scene.
"South Africans realized what was happening and said it is okay, you can come and show it on our own.
The home video is television programmes that were removed from Nigerian Television Authority (NTA). But they were not being handled properly. So the South Africans realized our ignorance that that the industry is not paying what it is worth. It is not also paying the players what they are worth. In fact, there was dishonesty. But you can see today that African magic is turning into Nigerian Magic. Look at the way Nigerians are watching it.
He suggested that if the entertainment industry takes the advantage of Nigerian population, DSTV will suffer.
According to him: "We have a country of 150 million people. If 10 per cent have the creative instinct, that is 1.5 million, then out of that, this 1.5million its 10 per cent. That is if we have this 10 per cent, DSTV will beg Nigerian entertainment industry. And as they cannot meet this, DSTV will come crashing down. "
He admitted that aside film, the television drama has problem in Nigeria yet, the sector is not really in comatose. His Words: "It is just that we have abdicated our responsibility. That is why a lot of people now watch Mnet and DSTV. The truth is that when South Africa did not have television, there was Western Nigerian Television (WNTV). But Nigerians complain too much and depend too much; we are always looking for the government to do things. So, the South Africa bought DSTV. That is what most people want to watch now.
It is against this backdrop he urgedNigerians to do that which they are supposed to do, to make Nigeria a better place, not only in entertainment circles, but even in the polity. He suggested that to achieve a better Nigeria, the re-branding project of the Ministry of Information and Communications should engage the entertainment sector..