Down memory lane with Florence Ita-Giwa:We were courted with flowers, love letters, cards and lots of romance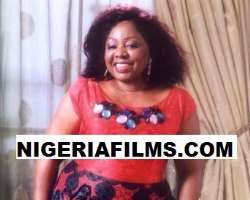 Florence Ita-Giwa has always been a very colourful politician with a super fashion sense. The fashionable lady who served as former President Olusegun Obasanjo's liaison to the National Assembly is perhaps better known for her ardent crusade for socio-economic wellbeing of the displaced people of Bakassi Peninsula. A lady who matches her crusade with acts of compassion has adopted several children. In this interview, she took us down memory lane to the sweet good old days. Excerpts…
What are you doing now?
I'm still a full time politician. It will be nice for people to know that being in politics does not necessarily mean that you either have to be appointed or hold any political post. Whenever anybody asks me I reply that I am engaged in fulltime politics. If you have risen to a level where you are a political leader then you should be able to say this boldly.
For instance, I'm a caucus leader in my local government area. I'm also the head of the Bakassi Resettlement Committee that is trying to resettle displaced Bakassi communities in Nigeria. These are all very time consuming and they take a lot of my time, basically, I'm doing politics which was what I know how to do best.
How was life in the 60s and 70's?
Well, I grew up in the 60s. The advantage I had during that period was that I had a mother who was a female journalist. I think before Independence she was a teacher because she subsequently took up the job of a regional editor, managing this group of newspapers: West African Pilot, Morning Post, Guardian, so, in retrospect, I vividly recall the frenzy of activities during that period. I cannot today tell you that I was part of the 1960 Independence celebration because I don't think I was old enough to be part of it but I do recall that my mother as a journalist was busy, there were lots of activities around her at that time.
Yes, I recall the style and fashion of those days because my mum used to be able to manage her meager salary as a reporter but she liked to dress up, she dressed very well. The advantage she had was that she was also a dressmaker. At an early age, she had picked up interest in making dresses and designing clothes. I recalled that wherever she lived, she always had a sewing machine. Although I don't sew but I have imbibed that culture of keeping the sewing machine; a sewing machine is part of my household furniture.
I grew up in an environment of both the literary and fashion worlds. She was a journalist and a dressmaker, and she used to make dresses for people in her time. I don't know how she managed her time, and I know she was also trading in fashion clothes and soft toys between Fernando Po and Nigeria. I think that way she was able to augment her income and she was able to look nice, dress well and be fashionable.
What was the fashion style of that time?
There were lots of designs around patchwork, using one fabric to patch another fabric and doing some embroidery around it. The dresses were above the knee at that time. In my generation, we grew up at the advent of very very micro minis. In the advent of very hot pants, the shorter the pants the hotter the hot pants and very little tops and a lot of halter neck.
Even the iro and buba was also micro-mini. The buba was a normal style of buba but the Iro was very short, way above the knee, so probably at that time you didn't need the number of yards you need today to make iro and buba – maybe three yards would have been okay for the iro and buba because the buba was a very short little thing above the knees. Interestingly, the shoes were heels. That came back. The shoes were high and we had high platform shoes, very high; we also wore trousers a lot, but not jeans. You had the types called bell-bottom and hipster.
The trouser could be as low as showing the beginning of your buttocks but very wide band. For the trousers, you didn't use band, you used very wide band, the trousers came with big band and big buttons across, narrowing around the hips and flaring at the bottom so they were called bell-bottoms. And those were worn with very high heel wedge shoes. I think once or twice I fell from those shoes.
The trousers could be worn with halter neck top and then most of us were very skinny so, we could get away with those halter neck and trousers or the mini. But the interesting thing was that at one point it was either the mini or the midi. The midi was a mid-length, made into a very Victorian style. It was very exciting to dress up then, it is still exciting to dress up now, but the fashion then was very retro, sometimes it could be bohemian, sometimes it could be flowing and of course the hairstyle, afro, came and after that, were the wig that you have to roll into a chignon at the back like the French style.
Psychedelic life in the 70's
The 70 era was the generation of revolution. Revolution in lifestyle and fashion and we were fulltime students in London. That was where the word psychedelic came into being. That's when they now started with the Great Gasby, that people had to go to London to buy all those kinds of things. They had Canaby Street, which was where they had the fashion revolution. That was also the age of the hippies. It was also psychedelic to be seen to be dressed like a hippy.
That was extremely casual with almost rag-looking things on your body. Just like people wear torn jeans now. It was the generation that if you had a child that grew up in that period, in Nigeria or especially outside the country that did not get involved in drug because that was the psychedelic age when it was seen to be very funky to take drugs, smoke grass and all that stuff. If you were a full time student in a good school and you were hanging out, if you were not strong enough you could easily have gotten caught up in that.
Till today my friend, Dr. Ikoku and I still tell each other how much we respected our parents and how strong we were because we were in the middle of all that but we never got hooked or got involved at all in any of those addiction-forming practices. It was a very crazy period, because that was when people came out of their shells and became very psychedelic.
The lifestyle was psychedelic, taking drugs, of alcohol all those things were seen to be psychedelic and your dressing reflected that. Again, if you were strong you could choose to be psychedelic in your dressing but not to consume all those things that people used to consume in those days.
For those of us who studied abroad then, you could flow with the style and fashion but you have to be careful not to be involved in their lifestyle, knowing that your parents struggled hard to send you there to study. Luckily, it became very fashionable to have big afro hair, we did not process our hair because already we had a natural afro hair. I think processing of hair came very late in the 70s or 80s. In the early 70's it was very fashionable to have a big afro hair.
You just condition it and leave it like that.
For jewelry, it was very fashionable, convenient and cheap to wear jewelry to match the colour of your dress. We used to wear a lot of chunky beads, again part of the fashion revolution which had to do with being psychedelic was the wearing lots of beads and earrings to match and bracelet in same colour of beads. Today, we buy very expensive jewelry, gold and diamond, but then it wasn't an issue; you just had to go to the top shops on Oxford Street to buy the beads that would go along with your dress; chunky beads were very much in fashion.
At that time the social scene was very hot. At that time, drugs, LSD and cannabis were served openly at private parties. Like I said, one had to have strength of character to resist the temptation. The exposure had its advantages and disadvantages. I never forgot that I was the only daughter of my mother - a poor journalist struggling to maintain and ensure that her only daughter was okay. So, I had no choice than to try and be of good behavior - to make my mum proud.
The funny thing is that some of those things have started coming back. They have come and gone twice in my generation because it is interesting that I'm wearing platform shoes all over again. They are comfortable, I like that in the sense that they make you very tall, they also make you slim because the higher the shoes the slimmer you look. There was the head-tie called onilegogoro, which goes with iro and buba. I used to see that a lot the 70's when people put newspapers in headties to make them as long and narrow as possible, the higher the better.
Friendship and dating in the 70's
Parents were very conservative. The freedom wasn't there because we had been more or less manipulated psychologically. There were norms to guide you on how you should carry yourself depending on the family you come from. Then people didn't rush into relationships; it was a very interesting period of courtship, girls were used to having very lengthy love letters.
When I was in England, we got very lovely cards from boys pouring out their heart, telling you how beautiful you look and how much they love you. Sometimes, they decorated the letters with flowers. Before I left for England, there was a request program where somebody who wanted to date you, would send a request on radio with nice love songs, with that you know somebody likes you. I'm talking of a period when there was a lot of romance and love not as rough as it is today.
When it took a guy forever to court you and the guys had a lot of patience. They would wait; they would write love letters, send cards, place request on radio to profess their love. A guy made a lot of effort to sweep you off your feet and you had a long dating period. Dating period then was platonic, because it was important for a female child to observe her family value. You were expected to know that you had to protect your body as a woman.
Family values
And I still have that in my head today because when people talk about women doing this, I just laugh because I know that my life inside my house is very boring. My house relatively is described as a convent, because I've had that tucked in my mind while I was growing up. A girl growing up was drilled on know that she should protect her body as the only thing she owns; you don't throw yourself at people, rather you protect your body. I imbibed that culture and I have been inculcating into my children. I run a very conservative and strict family and I lead by example.
When I hear these dirty soft sell magazines publish these false stories that Ita Giwa dates young men I laugh because I don't date like that; people close to me know that my lifestyle at home is very boring. I will not apologize to anybody because of the fact that I like to dress up well and come out looking good.
I don't owe any human being apologies; I don't owe any human being any explanations, but I do know the family values I have set up in my home, which I have made all my children to observe and adhere to, and I do know that its important that a woman should protect herself; I do believe that because of the way I have protected myself and still protect myself that I have grown old to look this way, I'm aging gracefully because I have been very kind and careful with my body.
Because there are a lot of rough people going around writing rubbish. As a single woman I have run a single family but I have run that family successfully so I don't think I owe anybody any explanation. Even my children if they come out to tell the world the pain they suffer if you should put it that way, but they will tell the world how much we adapted to family value, how we live our life and how I run my home as a single mother.
My lifestyle
If I should want to marry tomorrow, I don't think I want to marry anybody who is under 60. I don't think I want to have relationship with anybody who is not in my age group. I have a lot of young friends who are like fans to me, who I see as serious people who are struggling in life, I encourage them and all those write ups have not deterred me from still encouraging these young men, even young women. In Nigeria, people have become so filthy that when they see a man and a woman they assume they are going to bed.
What I miss the most
The only thing I have missed out which is out of sympathy for my mother was that I couldn't get to finishing school. Every young man that is looking at a lady today is thinking of sex. The girls are so disadvantaged which is what poverty has brought to this country, because since the economy of this country went down poverty has made girls not to enjoy their lives.
It is so bad that people go to universities to pick up what could be their children's age mates just because the girl needs money. I think we have to do our very best to bring back values that will make the Nigerian woman to grow up as a lady that is very proud of her body, and with her family values intact. And for her body to be intact is very important. It's very important to know that the more you keep your body and protect your body the more you age beautifully and gracefully.