VIJU PICKS SEGUN ARINZE AS AMBASSADOR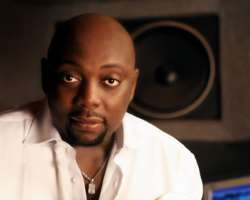 Viju Milk Industry has picked Nollywood star, Segun Arinze, as its ambassador. This shows that great names are associated with the foremost milk drinks. Arinze is to join forces with others to enlighten children, the youth and even the elderly on the nutritional value of Viju Milk Drinks which has become popular in Nigeria and its environs.
The promotional concept, which has graced many billboards in Lagos State and three hundred sites nationwide, has been widely applauded. The campaign is aimed at boosting the economy as well as improving the standard of health of Nigerians.
Quality is a major factor considered in industries all over the world, and Viju industry says it is not an exception regarding its milk drinks.
According to the Marketing Executive of the company, Miss Judith Okoh, Viju drinks are unbeatable as the company is bent on maintaining the quality cum nutritious value of the variety of drinks, which shows a great gap between the company and its competitors.
However, the demand for more distribution networks by the great lovers of the drink has become an important issue, because there is need for the drink to be easily available in the nooks and crannies of the nation.
The company has therefore engaged new distributors in Niger, Kogi, and Lagos States, bringing the total number of distributors to over 300 nationwide, to satisfy the demand of their teeming customers.