SCIENCE NEEDS A 'BETTER DIALOGUE WITH PUBLIC'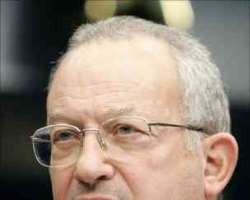 In the past, the public has felt as if they are being forced to accept changes, says Lord Sainsbury
The scientific community should have a more grown up dialogue with the public, according to former UK Science Minister Lord Sainsbury.
He said that distrust of scientific ideas was not due to a failure by the public to understand the issues.
Instead, it was because they felt they were being forced to accept changes they had not been consulted over and seemed to offer them no benefit.
Lord Sainsbury is to speak at the British Science Association festival.
The festival runs from the 14-19 September at Aston University in Birmingham, UK and Lord Sainsbury will talk in his capacity as president of the British Science Association.
He will refute suggestions that people in Britain are anti-science.
But according to Lord Sainsbury, there is concern that the pace of current scientific advance is too fast for government to keep up with through effective oversight and regulation.
Continue reading the main story
'
Start Quote
[The public] understands risk all too well and if there is no benefit to them then why take any risk at all, however small?'
Lord Sainsbury
Former UK Science Minister
"When I was first Minister of Science and Innovation there was an initiative called the 'public understanding of science'," he explained.
"This was based on the assumption that if people knew more about science they would automatically look more favourably on science. But unfortunately this is not the case."
A study done a number of years ago of the then 15 European Union countries found that those nations scoring lowest on scientific understanding were in general the most unequivocally enthusiastic.
"We should not be surprised by this finding. A good education in science should lead people to ask questions about the impact of science," according to Lord Sainsbury.
He also rejects the view given by some scientists that the public's distrust of new ideas and technologies is due to people not understanding risk.
He said: "[The public] understands risk all too well and if there is no benefit to them then why take any risk at all, however small?"
"I remember Lord May saying at the time when the row about GM products was at its height: 'As soon as a GM product is invented, which if you take a tablespoon of it each morning, you will be slim and witty all day, this whole issue will go away'."
Honest debate
What is important, according to Lord Sainsbury, is for government to assess the risks of new technologies effectively, and to keep the public properly informed.
"People become very angry if they feel that the government is not doing this job properly or is in any way hiding the facts from them."
According to Lord Sainsbury, public debate on stem cells is an instance which has been handled well.
He said that the scientific community had identified potential problems and ethical issues well in advance and had engaged the public in what he called an open and honest debate.
Conversely, with GM crops, the technology had already been foisted on the public and a debate ensued after it had been rejected.
"To improve the level of that debate I also think that the Government should now ask, say, the Royal Society and the Academy of Medical Sciences to review openly and publicly the current position on GM technology so that the Government and the public can make up their minds on this issue on the basis of the best scientific advice.
"And if this is done I believe it will be seen that plant biotechnology is another case of a new technology which can help the world solve one of its most difficult problems."