Second Term: No gang up can stop Akala, Top PDP Leader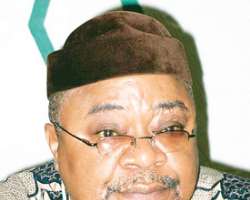 Alao Akala
No amount of   gang up  based on jealousy,  bitterness and  unwarranted hatred  can stop the incumbent governor of Oyo State, Otunba Christopher Adebayo Alao-Akala from  emerging as  the first ever governor to serve the state for a second term  a group of  functioning  top politicians  of Ibadan origin said in Ibadan Saturday.
Acting under aegis of Forum of Political Office Holders of Ibadan land, the  top politicians stated that  with the  celebrated rejection of the noble and well intentioned gifts  from  the  governor by some politicians , particularly two former governors, it has further become glaring that the former leaders were simply exhibiting sheer jealousy and hatred against the sitting governor.
" As much as we feel pained  at the crude and barbaric level these erstwhile leaders of the state are taking politics to in our dear state , we are now vindicated by the latest action of these people who have now left nobody in doubt as to the main reason why they have been attacking the  governor since he assumed power.
" This is an ungodly gang up of  well known enemies  who are now afraid that a non Ibadan governor , having surpassed their performances put together in all ramifications is all set  to break the jinx of second term in Oyo State. This is a clear case of jealousy and hatred of a very dangerous dimension. But like their other ill motivated projects, it will fail flatly.
The forum in the statement signed by Professor Soji Adejumo , Chairman Oyo State Universal  Board  for Primary Education (SUBEB) and and Dr. Kola Balogun, the State Commissioner for Commerce and Cooperatives    said it was sad and incongruous that while Otunba Alao-Akala was showing love and obediently  heading the advice of well meaning people of  Nigeria including the National Chairman of the People's   Democratic Party (PDP), Chief Okweizileze  Nwodo  that he should  find means and ways of bridging the gap between him and the few aggrieved  politicians in the state    , Governor Akala was only being reciprocated  by malice through barefaced rejection of  friendly gifts.
"It is irritating, while the governor is seeking peace and promoting love in the spirit of the season, these people are publicly fanning the embers of hatred and disunity not only in the political circles but in all spheres of the state. This act is unbecoming of people who had been duly honored and given good opportunities to serve the state" the statement declared.
The top government functionaries argued that if there was any reason for them to even reject the gifts "they should have been decent and states manly enough to do it without any form of uncouth press celebration and spin which patently exposed their lack of men of merit and substance"
In the spirit of the season, the Ibadan elected and appointed politicians appealed to the former leaders to  emulate other former governors   of the State Dr Omololu Olunloyo and Chief Kolapo Ishola  who have always  eschewed politics of bitterness and hatred and; using their  wisdom , knowledge and contacts in the cause of growing Oyo State and her people. Or as Muslims, they should emulate fellow former governors in the North who are doing well supporting their successors and promoting young ones to greatness.
"But if they fail to heed the advice and continue with their politics of hatred and destruction ( bo ba opa bob a obu lese) , they should be told that the people of the state had already left them behind in  door die politics as Ibadan and indeed Oyo State politicians have embraced peace and progress through governor Adebayo Alao-Akala who  has been working hard  in order to guarantee a better tomorrow for Oyo State and all her people. The statement added.