NESREA INTRODUCES MEASURES TO REGULATE TELECOMS OPERATORS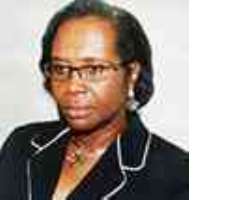 The Director-General/Chief Executive Officer, National Environmental Standards and Regulation Enforcement Agency, Dr. Ngeri Benebo
THE Director-General, National Environmental Standard Regulations and Enforcement Agency, Dr. Ngeri Benebo, has said that the agency has so far introduced 11 regulations to tame the excesses of telecoms companies operating in the country.
Benebo spoke on Thursday at the News Agency of Nigeria forum in Abuja.
She added that the process of gazetting another 13 regulations by the Minister of Environment, Mr. John Odey, had reached an advanced stage.
However, the director-general said the regulations would be popularised before violators would be sanctioned.
She said, 'The regulations would be popularised; tell people these are the provisions in the regulations; these are the things what we want to do.
'So that once you know the right thing, we will now give you time to accredit consultants so that it will not just be anybody that will draw environment plans for you.'
Benebo said the operators of telecommunications companies in the country were currently submitting their audits, adding that the exercise would enable the agency to curb the exposure of the public to their 'unwholesome activities.'
She noted, 'They have started submitting their audits. By the time we review the audits, we will certify those base stations that we feel are environment-compliant.
'Those certified would no longer attract any complaint again because they would have met environmental standards and I am sure we would meet the Nigerian Communications Commission's standards.'
She said that those accredited as consultants for the exercise were by all standards qualified as due process was followed in their selection.
Benebo added that the agency was careful enough to publish the names of the consultants, who served as links between the agency and the telecommunications operators in national dailies.
The director-general warned that NESREA would not hesitate to publish the names of consultants whose activities violated NESREA's regulations.
'So, everybody is on his toes; nobody wants to be disgraced, so they are doing well,' she said.
Benebo said nonetheless, some anomalies were found in some of the audit reports submitted by the operators, adding that they failed to comply with the format for reporting such issues.
She warned that NESREA would not condone such anomalies, which she described as retrogressive, stressing that those found wanting had been advised to correct their reports within two weeks.
On steps that NESREA would take to rid the environment of dirt, Benebo said it would adopt the system of buying back product packages to reduce the volume of waste.
She also said the agency had embarked on a deliberate sensitisation of the public through radio programmes on the benefits of maintaining a clean environment.