Osun Group Warns Deputy Governor Against Senatorial Ambition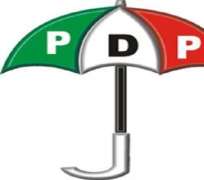 ABUJA, August 31, (THEWILL) - A pressure group, 'Egbe Omo Osun Parapo in the North Central Nigeria today handed a caveat to the Senatorial ambition of the Osun State Deputy Governor, Erelu Olusola Obada. The group told her that the irreducible minimum for her to actualize her ambition is to present a very rich score card of her seven years in office.
The group also warned politicians in the state against allowing their narrow selfish interest to precipitate crisis in the state ahead of the 2011 general election.
The group's warning was contained in a communiqué issued after an emergency meeting in Abuja, which was signed by the it's President, Shola Aremu and Secretary' Mr. Omotosho Austen.
The communiqué in the same vein condemned the recent moves by some politicians to sponsor non-Osun youths to protest against the state PDP Exco at the party's national secretariat in Abuja, saying the act was callous and a calculated attempt to rubbish the image of the state and the great efforts of the present executive under the chairmanship of Ademola Razak Oyelowo, at repositioning the Party towards 2011 election.
However, the Egbe Osun Parapo expressed disgust, adding that it was 'nauseated' by plans of the state Deputy Governor, Erelu Obada to contest for the Senate seat of Ife-Ijesha Senatorial.
Consequently, It challenged her to tell the people her achievement in office so far, and her efforts at delivering democracy dividends in the past seven years in office. Senate according to the group" is a serious responsibility for leaders that are accountable to the people".
It also condemned the revolting antics of notable personalities who have decided to indulge in acts capable of causing disunity in the party and the state by extension, wondering why any person or group with genuine interest to serve the people would embark on such selfish move.
The group said it regrets the state of poverty in the land due to negligence by the political class, advising the people of Osun to vote out self-centered politicians who have not used their mandates to help the masses, but only succeed in deploying such ill-gotten wealth during election to deceive the people for another term.
It appealed to PDP elders to field candidates capable of winning elections rather than moneybags who can buy delegates as this might spell doom for the party.
The group further admonished PDP leaders in Osun State to let peace reign and allow the present Exco and leaders to amicably resolve whatever differences that exists in the state chapter of the party.