Today's Christian Devotion 15-11-2023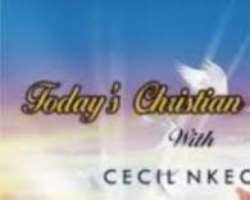 Father, thank you for the abundance of grace you give me to go through every difficulty and challenge I face. Help me to fight through Christ Jesus, stay in faith, be my best and to overcome what has overcome me, in the mighty name of Jesus, amen.
As I go out today in search of my daily bread, my confidence is in Christ Jesus because he has promised me indisputable victory over any obstacle or enemies forever, therefore, I declare that I am a champion and never a victim to the gimmicks of the devil, in the mighty name of Jesus, amen.
Anywhere I step into today, every personality I meet will heed to my proposals because I have God's backing and he has made the daylight to flourish to benefit me, and so there shall be a downpour of divine blessings in my life today, in Jesus mighty name, amen. *Remember that what God cannot do, does not exist*.
Good morning, and have a wonderful day.