Today's Christian Devotion 13-11-2023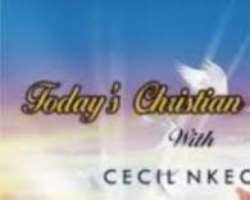 Father, thank you that you see everything that has happened to me. Thank you that I can let go of every unfair thing and forgive quickly before bitterness can come in. Lord, I will continue to be my best and let you settle my accounts, in the mighty name of Jesus, amen.
As a new day starts, o Lord, I work under your divine guidance and my efforts shall give birth to accuracy, for I will be the beloved of anyone I come in contact with, and I must prosper in all I do today, in the mighty name of Jesus, amen.
Father of grace, I ask that you protect me in your everlasting care of grace and mercy against every form of the snare of the evil ones, in Jesus mighty name, amen and amen. *Brethren, always trust in the Lord, for he that waters, shall never wither*.
Good morning, and have a productive monday.