Today's Christian Devotion 12-11-2023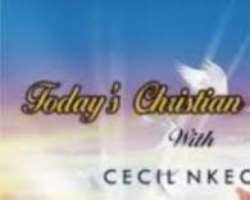 Heavenly father, thank you for creating me and placing seeds of greatness within me. I know that since you live in me, I can comfortably hold my head high and be confident, understanding that your approval is all that matters. As a new day dawns, Lord, help me not to depend on the praise and validation of others.
Help me to remind myself that I am sufficient in your sufficiency; that I can feel good about who I am because you my wonderful father handpicked me and created me in your own image, and that is what truly matters, therefore, any entity of ailment the enemy has projected to slow me down in my activities this new week is judged and nullified, in Jesus mighty name, amen and amen. Remember that prayer is an investment, at God's time, it will yield its results.
Good morning, and have an exciting new week.