Today's Christian Devotion 09-11-2023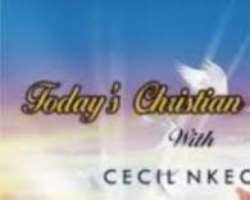 Father, thank you for every blessing that you have given me so richly to be enjoyed. Thank you for the people that celebrate all that you are doing in my life. Help me to handle the criticism or opposition that may come from those that get jealous of me, in the mighty name of Jesus, amen.
O Lord, as I step out today, I obtain the divine enablement for excellence, therefore, I shall not trade in futility. Everything I lay my hands on shall profit me because God has given me the grace and mercy to pierce through every difficult terrain, in the mighty name of Jesus, amen.
Lord, I pray that your credible and faithful principle you have taught in your word shall make way for me today to keep me above only in everything you will lead me to do. My efforts in today's pursuit shall never go unrewarded, in Jesus mighty name, amen. *Turn it over to Jesus, and you will smile the rest of your days*.
Good morning, and have an amazing day.