Today's Christian Devotion 27-09-2023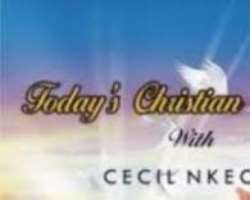 Father, thank you that every day, I can live my life rooted in my relationship with you. Thank you for planting me in the streams of your living water that all the opposition and negative circumstances cannot diminish. I look forward to the abundance you are producing in my life, in the mighty name of Jesus, amen.
As a new week starts today, Lord, please give me the strength and clarity of mind to find my purpose and walk the path you've laid out for me. Loving father, please grant me peace of mind and calm my troubled heart.
Help me to find my balance so as not to stumble no more. I trust your love oh God, and know that you will heal my stress. Just as the sun rises each day against the dark of the night, please bring me clarity with the light of a new week, in Jesus mighty name, amen. *Remain rapture conscious*.
Good morning and have an exciting new week.