Today's Christian Devotion 29-05-2023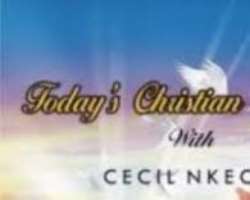 Father, thank you that my life can be built on the rock that you are, and I can live to honour you. Thank you Lord for your promise that no matter what comes my way, when the storm is over, I'll still be standing because you're always there to weather the storm for me, in the mighty name of Jesus, amen.
Heavenly Father, as another week day starts today, let your spirit speak words of wisdom and guidance over my life. You promised a comforter that will be with me every step of the way to guide me and supply what I need. Be with me Lord, help me speak the right words, make the right choices and choose the right opportunities, in Jesus mighty name, amen and amen. *Remember that no earthly father loves you like our God*.
Good morning, and have a peaceful monday.