Today's Christian Devotion 26-05-2023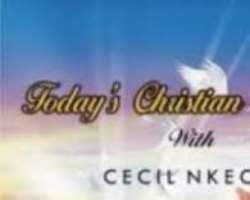 Father, thank you that you know everything about me, so there's no reason to try to hide my failures, my mistakes and my hurts from you. Thank you that I can come to you knowing that you are the God that restores and heals, and I'm very sure that you are about to do something awesome in my life, in the mighty name of Jesus, amen.
As I go out today, all-wise God, give me discernment, sharpen my senses so that I use good judgement in my life. Help me see and properly assess the positives and negatives in every situation, opportunity and decision that I may face. Guide me as I make choices. Help me forgo what is wrong and least helpful, and help me pursue what will bring satisfaction, growth and fruitfulness in my life, in Jesus mighty name, amen. *Remember that prayer is the key*.
Good morning, and have a joyful friday