Today's Christian Devotion 24-05-2023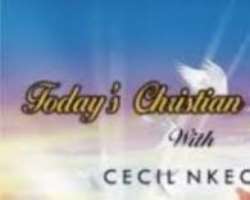 Father, thank you that I can feel good about myself because I am your child. Thank you that my value comes from who you made me to be, not from what I do or how I perform. I declare that I am secure because I belong to you the most high God, in the mighty name of Jesus, amen.
Lord my strength, I'm going through many changes in my life, which often make me feel unsettled. I frequently feel stressed and fearful that I will take the wrong step. O Lord, please guide and direct me through these changes and help me to be resilient. Help me develop new skills I need to deal with these new challenges.
Help me to have positive attitude and not fixate on things out-of my control. Help me to seek out and obtain the support I need from the right source, in Jesus mighty name, amen. Think Jesus, think life. Good morning, and enjoy your day.