Today's Christian Devotion 22-05-2023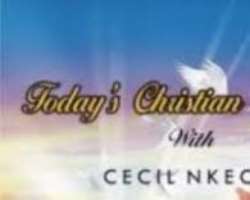 Father, thank you for calling me to come to you with all my burdens and cares and that you will give me rest. Thank you that you are in control and you're working to make difficulties easier than they look. Help me to stay strong and fight the good fight, in the mighty name of Jesus, amen.
God of truth, I spend so much time thinking, planning, and worrying about my life. Your word says that although people plan their course in their hearts, it is you that establish our steps. As a new day starts, help me to make you the centre of my planning.
I can do nothing without you giving me the strength to do it. I can plan nothing without your blessings. The desires of my heart can only be satisfied in you. Therefore, direct my steps so as to actualize my plans for today, in Jesus mighty name, amen. *Turn it over to Jesus, and you will smile the rest of your days*.
Good morning, and have a productive monday.