Today's Christian Devotion 21-03-2023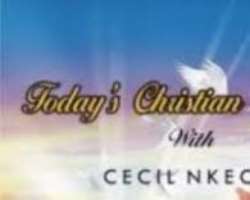 Thank you father that you make all things new. Thank you for victory and power in your name. Thank you that you hold the keys to my destiny and not men of this world. I praise you for your great strength, I praise you for your lavish love for me. I praise you for you're a conqueror, victor, redeemer and friend. As I observe lent today, o Lord, shaper and ruler of all creatures, I pray for your great mercy that you guide me towards you, in the mighty name of Jesus, amen.
As I go out today, father, please manifest your goodness upon my life so that I will receive your greatness. Lord, I know that I'm destined to be great, therefore, no power shall cut me away from my destiny helpers. I will meet those that will help me locate what I'm looking for, in Jesus mighty name, amen. *Rejoice for Jesus loves you*.
Good morning, and have a fantastic day.