Today's Christian Devotion 19-03-2023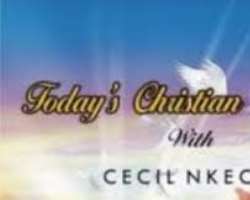 Heavenly father, I thank you for another beautiful morning, thank you for giving me the opportunity to be part of it, in the mighty name of Jesus, amen. As I observe lent today, father remember that I need you, and my life needs redemption. O Lord, may my dedication to you this lenten period be a way to clear the cluster in my life. Let your light remove any darkness around me, in the mighty name of Jesus, amen.
Lord, as a new week starts today, give me a new lease of life. When evil darkens my world, give me light. When despair numbs my soul, give me hope. When I stumble and fall, lift me up. When doubts assail me, give me faith, when nothing seems sure, give me trust. When ideas fade, give me vision.
When I lose my way, be my guide, that I may find serenity in your presence and purpose in doing your will, in Jesus mighty name, amen. Think Jesus, think life.
Good morning, and have a blessed new week.