Today's Christian Devotion 18-03-2023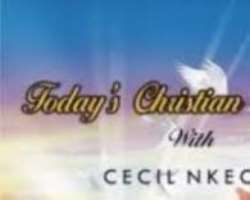 Heavenly father, thank you so much for another day of life; you're a wonderful God, full of grace and mercy. I praise you for allowing me another day on earth, in the mighty name of Jesus, amen.
As I observe lent today, may I simplify where I've been stressed, may I surrender what has been burdensome, may I repent of what has been sinful, in the mighty name of Jesus, amen.
As a new day starts, O Lord, give me a steadfast heart which no unworthy affection may drag downwards. Give me an unconquered heart, which no tribulation can wear out. Give me an upright heart, which no unworthy purpose may tempt aside.
Bestow upon me also understanding to know you Lord, diligence to seek you, wisdom to find you and faithfulness to embrace you, in Jesus mighty name, amen. *Remember that prayer is the key*.
Good morning, and have a rewarding day.