Today's Christian Devotion 09-03-2023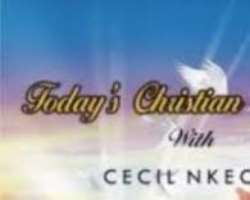 Father, thank you that my life is in your hands, and your plans for me are good. Thank you that the pieces of my life puzzle that I don't understand now are going to come together and be a perfect fit. I know that you will get me to where I'm supposed to be, in the mighty name of Jesus, amen.
As I observe lent today, father, I need you and can't do without you. Thank you Lord that I don't have to be strong because that's your job. My job is to rely on your strength to get me from one task to the next. As I go out today, Lord, I ask for your guidance and direction. I ask you for courage to step out in faith, knowing very well that you have ordered my footsteps.
Remind me that my strength comes from you and *your power is made perfect in my weakness, that when I am weak, I am made strong through you 2 Corinthians 12:9* in Jesus mighty name, amen. *Think Jesus, think life*.
Good morning, and have a blessed day.