CHIMA OKECHUKWU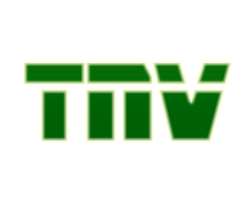 Despite his busy schedule as a banker, Chima Okechukwu creates time to feature in movies especially when on vacation. The young actor who studied Mathematics and Statistics at the University of Lagos, never went to a theatre school but when he was in primary school, he was fond of mimicking his teachers and friends hence he was able to develop his acting skills even as he advanced in age. Chima believes that acting is fun, and that only the audience can determine whether an artist is good or not based on his or her performances on stage
Going into acting
I have been acting for quite a while now. I started acting when I was in primary school and later in secondary school before I was admitted to the University of Lagos, where I joined a theatre group called Theatre 15. I had featured in an animal show on NTA Channel 10. At the University of Lagos, I was exposed to stage plays and from there, I acted in soap operas. Such as Palace, Most wanted. My first television soap opera was Cross World Blues after which I did Twilight zone.
Acting and banking
I don't act all the time, I try to create time for my acting. My weekends are usually full of activities. Sometimes when I am on leave, I use feature in movies. Luckily for me, the people that I work with are very accommodating.

Inspiration
When I was in primary school, I was very quiet because I grew up in a secluded place (myself and my brother). Then I didn't have many friends because I was more of an introvert. There was a big mirror in my room, I would stand in front of the mirror and would mimick the class teacher, pupils and friends who had spoken to me. From mimicking, I got used to interprete the role of others, hence, I became an actor.

Experiences on location
In the past, only one person performs the role of the camera man, the lighting man, while he also keeps all the tapes. But these days, things are better organised on locations. I am of the opinion that if a producer wants a better job, he or shebe organised and embrace professionalism. People should do the right things in order to bring out good production.

Most challenging role
The first one was when I acted in a stage play at the MUSON Centre, Onikan, Lagos titled Private Lies. I earlier featured previously in G Sport, Jambitoes, Dawn of Decision, Eyes of the stranger, HIV, To love a ghost. In Paradise, I had to play the role of an individual who needed to be was sober. The play had four characters, a man and his wife, and another man with his own wife. My role (Jef) was somebody that was not feeling fine and my friend (a doctor) kept on injecting me with drugs that made me feel worse.

The doctor does not want me to recover on time, so that he would be able to sleep with my wfe. I had to go through a lot of physical exercise, the director was always quarrelling with me that I was not sober enough. I became sober and it added value to the character. At the end of the play, I cried because so much came out of me.

Acting as fun
Acting is fun. There is no better job than acting. By playing so many roles, you are able to play different roles. This is all what people's lives. Acting is the greatest talent that anybody can be blessed with.

Between stage and screen
When an artist gets on stage and he or she is good, the audience reward the artiste immediately with applause . On stage, there is no room for you to make adjustments or cut a scene. But if you are shooting a film and there is a mistake, the director can cut and have a re-take. Stage is done simultaneously or instantaneous. There is no space for a break. Stage is not for the feeble hearted, you have to be strong to be on stage.

Nollywood
Nollywood has come of age. Unlike in the past, we now have more educated and talented artistes in the industry such that we have many theatre practitioners, producers and marketers. Trained film makers should come into the industry and make things get better.

Getting roles
I don't have a manager or an agent. People who know me usually recommend me to producers.

Challenges
Acting is like football, if you don't play it regularly, you will always be on the bench. If you played in one match and you excelled brilliantly, people would never forget you in that match. Other clubs would be scrambling for you. So the challenge is being out of the profession and nobody calls you to come and act in movies. Also, creativity is another challenge.

Acting nude
Never! My background as a Christian will never allow me to do so. If the audience gets to see my back or my side. It is okay, I don't have to be totally nude. But nothing on earth will make me act nude.

Embarrassing moments
When I was in primary school, I was asked to come on stage to introduce a play. I came out to present the play, I was instructed to look at the audience. I fell off the stage and the audience started laughing. I never knew that I had got to the edge of the stage. I cried and people tried to comfort me. Also, I was once on stage when there was power failure and we didn't know whether to start from the beginning or continue from where we stopped when the electricity was restored.

Message to my fans
I want to thank them for supporting me and I want to tell them that the journey is still far and I need them to be behind me. I want them to keep on praying for me.

Future plan
I am currently working on a television programme called Organized Confusion, which will have comedy sketches with a guest appearance on a weekly basis and whoever the artiste is, could be anybody in the society. It would be a variety show with lots of musical interlude.