Today's Christian Devotion 08-03-2023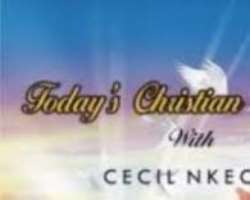 Father, thank you that you have come into my life as my saviour, as my provider, as my healer, and as my chain breaker. Thank you that my chains are gone and I've been set free for I can feel it all over me that every force that has been holding me back has been broken, in the mighty name of Jesus, amen.
Gracious father, as I observe lent today, I come before you as a sinner, I seek your mercy for forgiveness of my iniquities so that I will live as expected of a christian, in the mighty name of, Jesus, amen.
As I go out today father, release your spirit to bless me with prosperity and financial wisdom, so that my day will end in praise, in Jesus mighty name, amen and amen. *Remember that we are nothing without God, but he's still God without us*.
Good morning, and have a wonderful day.