Today's Christian Devotion 07-03-2023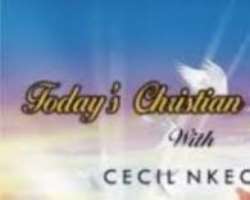 Father, thank you that whenever I find myself stuck in a problem or set back, you have the power to reverse it and even restore what's lost. Thank you that you hold my future in the palms of your hands and you will never disappoint me, in the mighty name of Jesus, amen.
As I observe lent today, strengthen me against the temptations of the devil and remove from me all lust and every unrighteousness and shield me against my foes, seen and unseen, in the mighty name of Jesus, amen.
As I go out today, Lord, let your staff prevent me from any error and let your eyes watch over me and protect me from all danger. You're the only God and since no matter is too big for you, please flatten all issues that may plague my day, in Jesus mighty name, amen. *Remember that no earthly father loves like God*.
Good morning, and have a pleasant day.