2011 Polls: Trade Union Congress Warns Against Postponement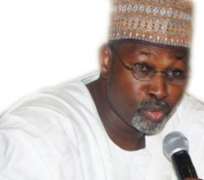 ABUJA, August 05, (THEWILL) - The Trade Union Congress (TUC) today joined the retinue of visitors to the new Chairman of the Independent National Electoral Commission (INEC), Professor Attahiru Jega.
They visited the INEC headquarters where they cautioned against any idea of postponing the elections even as INEC awaits the approval of the N74bn it requested for the compilation of new voters register.
Its President, Comrade Peter Esele, who led the delegation told Jega that the business of ensuring that Nigeria has a credible election in 2011 is the task of every well meaning Nigerian, but rests squarely on his shoulder.
Nonetheless, he warned Jega not to be carried away by the numerous accolades that has trailed his appointment because the task ahead of him is huge, but he posited that they are not what a country cannot achieve if there was sincerity of purpose.
Esele said the 2011 elections must be conducted no matter the difficulties because postponing the elections would rather cause unnecessary tension in the country.
According to him, the whole noise about zoning currently dominating national discourse is because votes do not count; "I tell you if the votes should count in this country, there will be food on your table and work for you to do and then nobody will care where the president comes from or the type of language he speaks".
Esele argued that people are scrambling to rule the country not primarily to provide the essentials of life to the people but to control the vault and the oil sector.
Responding, the INEC chairman, Prof. Jega urged the TUC to use their members all over the country to sensitize the people on the need to be part of the entire electoral process, adding that the elections would be free, fair and credible when all Nigerians get involved with the mindset that it is for the good of the nation.
He thanked the TUC for offering to partner with his commission to get an election that will stand the test of time while promising that the commission has resolved to conduct an exercise that will be devoid of most of the criticisms of the past.
"INEC knows that Nigerian workers are committed to credible elections, you people should enlighten and talk to other Nigerians to take part in the exercise for us to succeed together because INEC alone cannot deliver on the expectations of Nigerians", Jega said.