Today's Christian Devotion 23 - 01 - 2023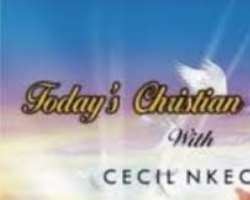 Father, thank you that you have given me walls to rebuild and a purpose to fulfil. Give me wisdom to know when something that is coming against me is simply a distraction that will get me off course, this is because I know that you are my defender and will fight those battles for me, in the mighty name of Jesus, amen.
As I go about my business today, o Lord, please preserve me from every gimmick of the evil one. I shall not experience any form of assault or unrest in any area of life, rather, let there be commotion and confusion in the camp of my enemies. May my going out and my coming in be smooth and enriched with blessings, in Jesus mighty name, amen.
When God rolls away reproach, he leaves no trace, but when he rolls in blessings, they come with evidence.
Good morning, and have a productive monday.