Today's Christian Devotion 29-11-2022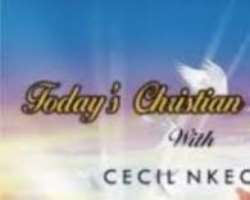 Lord, I'm going to start by thanking you for another day. Thank you for loving me enough to come to earth and die so that I can live. Father, please help me to keep that spirit of gratitude as I face the ebbs and flows of life. Help me to see the good in bad, and the happy in the sad. Renew my spirit to know that without you, I'm nobody, in the mighty name of Jesus, amen.
As I step out today, I shall be enriched with powerful ideas and accuracy in everything that I do. The insight from the throne of God is made handy for me to make the right decisions in all my transactions today, in Jesus mighty name, amen. *Remember that those blessed by the Lord shall possess the land, but those cursed by him shall be cut out*.
Good morning, and have a fantastic tuesday.