Today's Christian Devotion 28 - 11 - 2022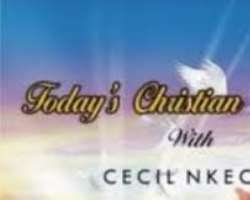 Thank you father for allowing me to awake to yet another beautiful day. Despite sometimes forgetting to proclaim my gratitude, I am overjoyed by the wonders around me. Thank you Lord for your love for me that never ends, in the mighty name of Jesus, amen.
As I go out today, father, irrespective of the challenges and struggles of yesterday, help me to focus on you, your provision over my life and the blessings you continue to bestow upon me. Rather than complain over what I don't have, help me to to focus on all the wonderful things you have blessed me with.
Please give me a measure of your love, give me strength to endure any trial I may encounter this week. I know that because of you, I am ultimately a victor over the trials in my life, in Jesus mighty name, amen and amen. *Think Jesus, think life*.
Good morning, and have a productive monday.