Today's Christian Devotion 27-11-2022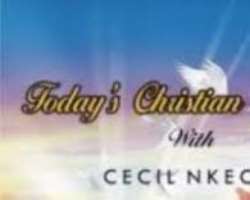 Thank you Lord that when the enemy is trying to pull away what you have put in my heart, I can hold fast unto you. Thank you that from the moment I pray, the miracle is set in motion. As a new week starts today, Lord, you know that there are struggles I will go through, I pray that you are with me as I go through them, in the mighty name of Jesus, amen.
Carry me when I'm too weak. If I stumble into temptation, forgive me. Father, I need strength to overcome any evil on my way. When I triumph against them, I will praise you father. For without you, I will not be where I am today and I will not have the strength I have. You are worthy of all my praises and the entire honour in the world. You are my strength and my protection, in Jesus mighty name, amen. *Make love your aim, and you will surely obtain the spiritual gift from God*.
Good morning, and have a great day week.