Today's Christian Devotion 23 - 11 - 2022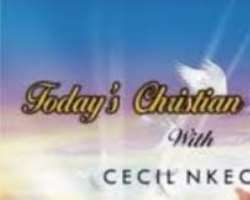 We thank you heavenly father for your spirit that is fighting our battles for us. Give us the faith to hold on to your promises. Instead of worrying, let us be calm and faithful to you and eventually, claim victory in your name, in the mighty name of Jesus, amen.
God will not forsake us because we are his beloved *(Genesis 28:15)*, we are the crown of God's creation. Therefore, he will help us, he will strengthen us, he will uphold us with his righteous right hand *Isaiah 41:10*. He will supply all our needs at the right time and make us prosper all round *Deuteronomy 30:9*, in Jesus mighty name, amen and amen.
Remember that we blossom and flourish like leaves on the tree, but wither and perish but God changeth not*.
Good morning and have a blessed day.