Today's Christian Devotion 17-11-2022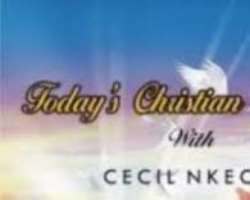 Thank you father for being my ever-present help. I trust today that you're with me, that you're comforting me and restoring my soul. I lift my eyes to you this day. Help me to follow your commands and honour you as you direct my steps, in the mighty name of Jesus, amen.
I go out today in search of my daily bread, lord, grant me grace like river, joy overflowing, let these and more accompany me throughout today, that my work and effort will bring me successes, in the mighty name of Jesus, amen.
Father, please do not let any situation trouble my mind, fill my heart with unquenchable peace. Silence every storm ahead of me today, and whatever comes to threaten my peace and prosperity shall be destroyed because I secured my life with the blood of Jesus, in Jesus mighty name, amen. *Remain Rapturable*.
Good morning, and have a fantastic day.