Today's Christian Devotion 16-11-2022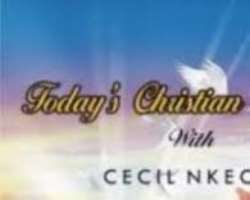 Father, thank you for the great promise that you are crossing over before me to subdue obstacles that seem impossible. Thank you that I can have the boldness to move forward and conquer. I believe that my times are in your hands, and you're about to quickly change things in my favour, in the mighty name of Jesus, amen.
As I go out today, Lord, I give you my business, may it be filled with your values, your justice and your goodness. May it shine with your success and be fruitful in this season, in the mighty name of Jesus, amen.
Whatever happens today, my heart rests on your saving grace, O Lord. I'm assured of your protective presence, and because I know you carry me in the palm of your hands, my heart is at peace and nothing will ever take away my joy, in Jesus mighty name, amen. Brethren, better believe that we are going higher.
Good morning, and enjoy your day.