Today's Christian Devotion 15-11-2022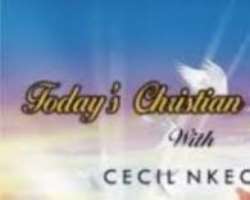 Father, thank you that no matter how I feel about a challenge, nothing, and no one can stop you from turning it around. Thank you that my story doesn't end trapped in difficulties or bad breaks. Help me to know that this too shall pass and double blessing is coming, in the mighty name of Jesus, amen.
Lord, as I go out today, please help me with new and great ideas so as to be able to achieve greater success. Unusual inspiration, ideas that rule, Father bless me with these, in the mighty name of Jesus, amen.
Lord, make my mind sound today, may I receive clarity and understanding on issues concerning my life and work. I shall excel, in Jesus mighty name, amen. *Remember to crown him your captain in temptation's hour*.
Good morning and have a fantastic day.