Dagrin biopic:Who'll play Dagrin?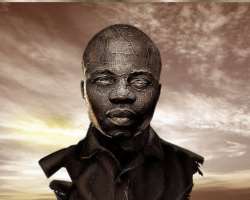 Wande Coal, DJ Zeez, Konga, Trybson Dudukoko in contention
As the countdown begins for the shooting of the much talked about movie on the life and times of the popular late rapper, Dagrin, titled Ghetto dreams, the award winning Director of the movie, Lancelot Imasuen and the Producer, Ope Banwo of Stingomania Entertainment have started a nationwide search for an actor that will play Dagrin in the movie.
According to Imasuen, "we need to search carefully and diligently for the actor that is not only a Dagrin look-alike but one that can also act very well and mimic the mannerisms of the late rapper. Since the search began about 2 weeks ago, we have screened lots of persons suggested and nominated by industry practitioners for consideration for the role".
Some names suggested by different interest groups, producers and managers to play Dagrin in Ghetto dreams include many unknown persons as well as some big names in the entertainment industry. Those being considered include Wande Coal, DJ Zeez, Konga, Trybson Dudukoko and Sunkanmi Omobolanle. At the last count, there were about 22 names under consideration.
Lancelot Imasuen, the Director of the movie, said "we will look at these people thoroughly and eventually invite most of them that are interested for auditioning which will enable us to pick the best person". Lancelot is excited about the opportunity to direct a movie that will immortalize the dreams, struggles and inspirations of one of the young upcoming stars who tragically died just as his sun was rising.
There is also a careful search for 3 other people in the movie who will play Dagrin's father, Mother, sister and a love angle to the story. As for who will play Dagrin's mother, the leading contender appears to be Bukky Wright while Funke Akindele and Omoni Oboli appear to be suitable for the sister's role or the love angle based on their relationship with Stingomania Entertainment. Imasuen however insists "that is not necessarily the case since he intends to pick the best people for the different roles subject to their availability and budget".
The Ghetto dreams project is the initiative of Ope Banwo of Stingomania Entertainment and it involves 3 different stages. Some of the proceeds from the movie will be given to Dagrin's family and some will be committed to a foundation to help young and upcoming artistes to get off the ground and remain so as their careers take off. Also a Ghetto Dreams awards is being organized for budding musicians as part of the annual ritual to immortalize what Dagrin represented for young and aspiring musicians.