Today's Christian Devotion 14-09-2022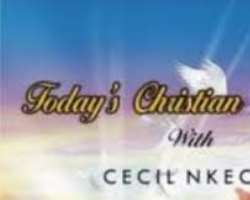 Heavenly father, I thank you for looking beyond my faults and for loving me unconditionally. Forgive me when I fail to love you the way I should. Pardon what I have been, sanctify what I am, and order what I shall be.
Enlighten my mind with truth, inflame my heart with love, inspire my will with courage, enrich my life with service, in the mighty name of Jesus, amen. Lord, today is a new day and it's filled with different possibilities. I pray that you oh lord will perform miracles in my life as I go out today.
I shall not lack and any mountain set before me shall be reduced to a stepping stone. I exalt you Lord and I thank you for grace. By the end of today father, let songs of praise be sung in your holy name, in Jesus mighty name, amen. Turn it over to Jesus, and you will smile the rest of your days.
Good morning, and have a fantastic wednesday.