Today's Christian Devotion 12-09-2022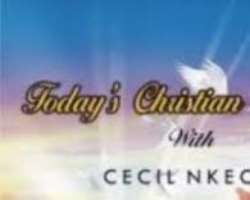 Holy spirit, I give you praise for you are good. Thank you for this day. Thank you that you're always with me and you help me in times of need. Draw me closer to you Father, and transform me to be a better person. O Lord, as a new week starts, I pray for your protection.
Save me and my family from the wicked hands of evil people. Let your angels guard all our plans and activities, provide for us all we ask, in the mighty name of Jesus, amen. Help us to bear good fruits, the kind that glorifies your name Lord. You have provided for the righteous and the unrighteous alike.
Therefore, bless us, your servants with money to take care of our challenges. Your word says *The blessing of the Lord, it maketh rich, and he addeth no sorrow with it*. Therefore we stand by your word for pure, undiluted riches. Remove every illegal and sinful way to make money from us, in Jesus mighty name, amen. *Refrain from anger and forsake wrath*.
Good morning, and have a productive monday.