Today's Christian Devotion 11-09-2022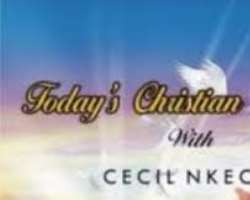 Father, I thank you that you have established set times to bring your promises to pass in my life. Give me the grace to accept your timing and wait patiently, knowing that you have already scheduled things for me for my times are in your hands, in the mighty name of Jesus, amen.
I will receive the grace to stay in God's hand until he furnishes in me all that is needed to be done. I will receive the grace to persevere and not fail in the race to my divine destiny.
My life, my home, my business and everything that concerns me will never experience dryness, in the mighty name of Jesus, amen.
Nothing I lay my hands on shall become an abandoned project; I will finish well every good thing I have started. As this year is running to an end, my life will not end with the year. My healing and restoration shall be perfected, in Jesus mighty name, amen. Remain Rapturable.
Good morning, and have a great new week.