Today's Christian Devotion 10-09-2022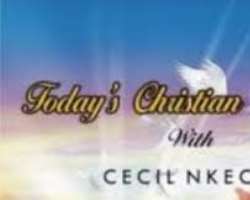 Thank you father for your compassion and that nothing is too hard for you to work out in my life. Thank you Lord that you work in ways so far beyond anything that I can imagine.
Oh father my hope, oh son my refuge, oh holy spirit my protection, please support me in all danger and carry me through all temptations, in the mighty name of Jesus, amen.
Holy trinity, glory be to you, help me to hear your word and simply trust and obey; hear my prayers and grant me safety and protection, that amid all the changes of this my sojourn on earth, I may be guarded by your almighty aid, in Jesus mighty name, amen. Remember that we blossom and flourish like leaves on the tree, and wither and perish, but God changeth not.
Good morning, and have a restful weekend.