Today's Christian Devotion 17 - 08 - 2022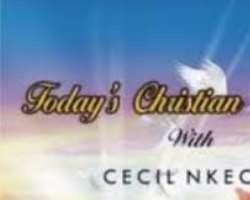 Father, thank you that nothing and no one can upset your plans for my life. Help me to declare that you live and are on the throne even in tough times, in the mighty name of Jesus, amen.
Father, I'm indeed very grateful to you for all your blessings in my life. I am totally depending and counting on you for my prosperity and abundance. *Eccles 5:19, furthermore, as for every man to whom God has given riches and wealth, he has empowered him to eat from them and to receive in his reward and rejoice in his labour, this is the gift of God*.
Hence Father, I commit my finances into your loving hands. Help me to be diligent in everything I do, so that your blessings can rest on me. I pray that you come through for me and cause a supernatural release of abundance into my life, in Jesus mighty name, amen
. *Think Jesus, think life*.
Good morning and have an amazing wednesday.