Today's Christian Devotion 15 - 08 - 2022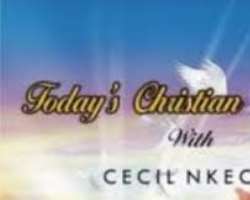 Father, thank you for your goodness and kindness and the many blessings you have stored up for me. Thank you that when I keep you first place, and honour you, I receive my reward instantly. O gracious father of Abraham, Isaac and Jacob, the giver of all good and perfect things, the earth is yours and the fullness thereof. Lord, please grant me the inheritance of of Abraham as your child, in the mighty name of Jesus, amen.
Your word says that in blessing, I will bless thee, and in multiplying, I will multiply thy seeds as the stars of the heaven, and as the sands which is upon the seashore; and thy seeds shall possess the gate of his enemies. Therefore father, today, I pray for total restoration of my fortunes. I pray for divine access to the Abrahamic blessings you have promised those who fear and worship you. Thank you Lord for answered prayers, in Jesus mighty name, amen.
Let nothing move you away from your faith.
Good morning, and have a productive monday.