Today's Christian Devotion 11-08-2022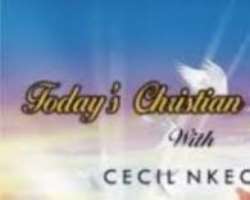 Thank you Lord that your ways are far greater than my ways, and your thoughts far deeper than mine. Thank you that your face is towards me. Forgive me for the times I've worked so hard to be self-sufficient, forgetting my need for you, living independently of your spirit. Forgive me for letting fear and worry control my mind, even when I have you.
Forgive me for allowing pride and selfishness to wreak havoc in my life. It's been a long week, I need you more than ever father, my truly wonderful lord.
Please direct my heart and mind towards you. Fill me with your spirit, bringing refreshing, renewal, peace and joy into my life, in the mighty name of Jesus, amen.
Your word says that you are faithful to carry my burdens. Your word says that you would renew my strength so that I don't faint while waiting unto you. Bless my going out and my coming in today, in Jesus mighty name, amen. *Remain Rapturable*.
Good morning, and enjoy your day.