Today's Christian Devotion 10 - 08 - 2022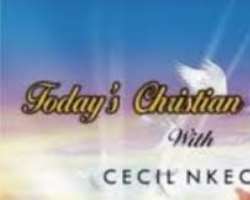 We praise you, we bless you oh lord. Thank you that you reign supreme, and we are more than a conqueror through the gift of Christ. We ask that you would keep our footsteps firm on solid ground, helping us to be consistent and faithful to you, in the mighty name of Jesus, amen.
Lord, give us supernatural endurance to stay the course, not swerving to the right or to the left, or being too easily distracted by other things that would seek to call us away from a close walk with you. Shine your light in us, through us, and over us.
May we make a difference in this world for your glory so that our purposes will stand. May we reflect your peace and hope to a world that desperately needs your presence and healing, in Jesus mighty name, amen. *Remain rapture conscious*.
Good morning, and have a fruitful day.