Today's Christian Devotion 08 - 08 - 2022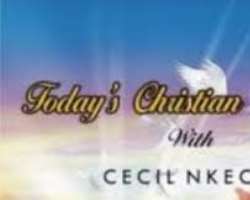 The world is growing more wicked every day, and it's a lot like Noah's days, when all they thought about was doing evil. It's getting harder every day Lord to live an upright life. Righteous father in heaven, please help me to resist the temptation to compromise, but rather stand firm on what I know is true, in the mighty name of Jesus, amen.
O Lord, help me to recognise when I'm under spiritual attack so that I can prepare to use the armour that you've provided for me. I ask for your protection for me and my family. As a new week has started, may your angels guard, guide and keep me all the way I'll go to, and bless all that I will do. When blossoms fade, and time is fleeting fast, Lord please don't abandon me. In times of purest joy, pain and fear, may your angels be with me, in Jesus mighty name, amen. Christ is our corner stone, no matter what, keep building on him for you will never collapse.
Good morning, and have a productive monday.